BLOW UP – 30TH ANNIVERSARY
Published on 30th August 2023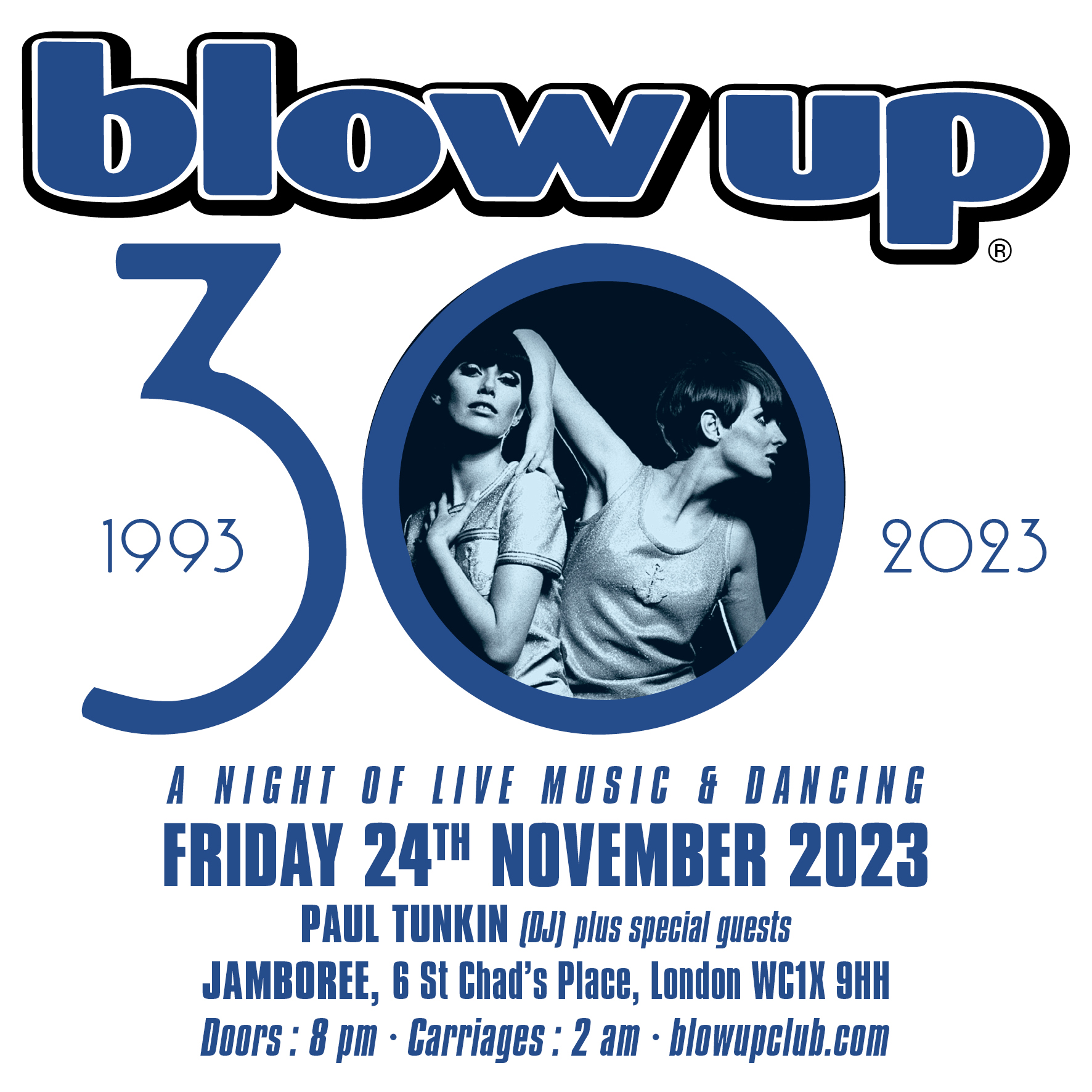 We are pleased to announce that the starting pistol is now off to celebrate 30 years of Blow Up. Friday 24th November will see Blow Up celebrate 30 years with a club and live event at Jamboree, Kings Cross London. Early bird tickets are now on sale: https://www.wegottickets.com/event/591518
Blow Up founder Paul Tunkin will DJ, alongside special guests to be announced.
Blow Up a bona-fide legendary club night at the centre of the mid-Nineties Brit Pop explosion, cited as the catalyst and birth place of the BritPop scene, influencing the style and sound of a generation. Blow Up was voted No.4 in Time Out's Top Ten Clubs of the 90s, described as one of '5 Classic Clubs of Our Time' by Vox Magazine (alongside The Blitz Club, Shoom, The Roxy) and as 'The club that changed the world' by Melody Maker. Describing Blow Up in Time Out's London Calling book as "the breeding ground of the Brit Pop sound" and in NME's Original's Blow Up was listed as a Top Ten Britpop Moment. In July 2022 Time Out once again listed Blow Up as one of the greatest London clubs of the past 40 years.
From its origins at The Laurel Tree, Camden Town (1993-1996) the first night of which was 16th October 1993, to Soho venues the Wag Club (1996-2001), the Metro Club (2002-2009) and various other London  venues including Peckham's Bussey Building followed by a weekly Friday night residency at the St Moritz Club, Wardour St Soho (2015-2020) and occasional monthly events at the Troubadour all until the nightlife lockdown in 2020. Blow Up finally returning for a three night residency at Vout O Reenee's London (Oct – December 2022).
Blow Up has hosted events internationally including across Europe, USA, Russia and Japan. Whilst the Blow Up club compilations ('Blow Up A-Go-Go!' and 'Blow Up presents Exclusive Blend') increased the reach of Blow Up to audiences around the world..
Blow Up is currently one of the longest running club nights in London.
Blow Up club will be celebrating 30 years with Blow Up Records (label) and Blow Up Songs (music publishing).