Blow Up – 30th Anniversary – Early bird tickets sold out. General admission tickets on sale now.
Published on 31st August 2023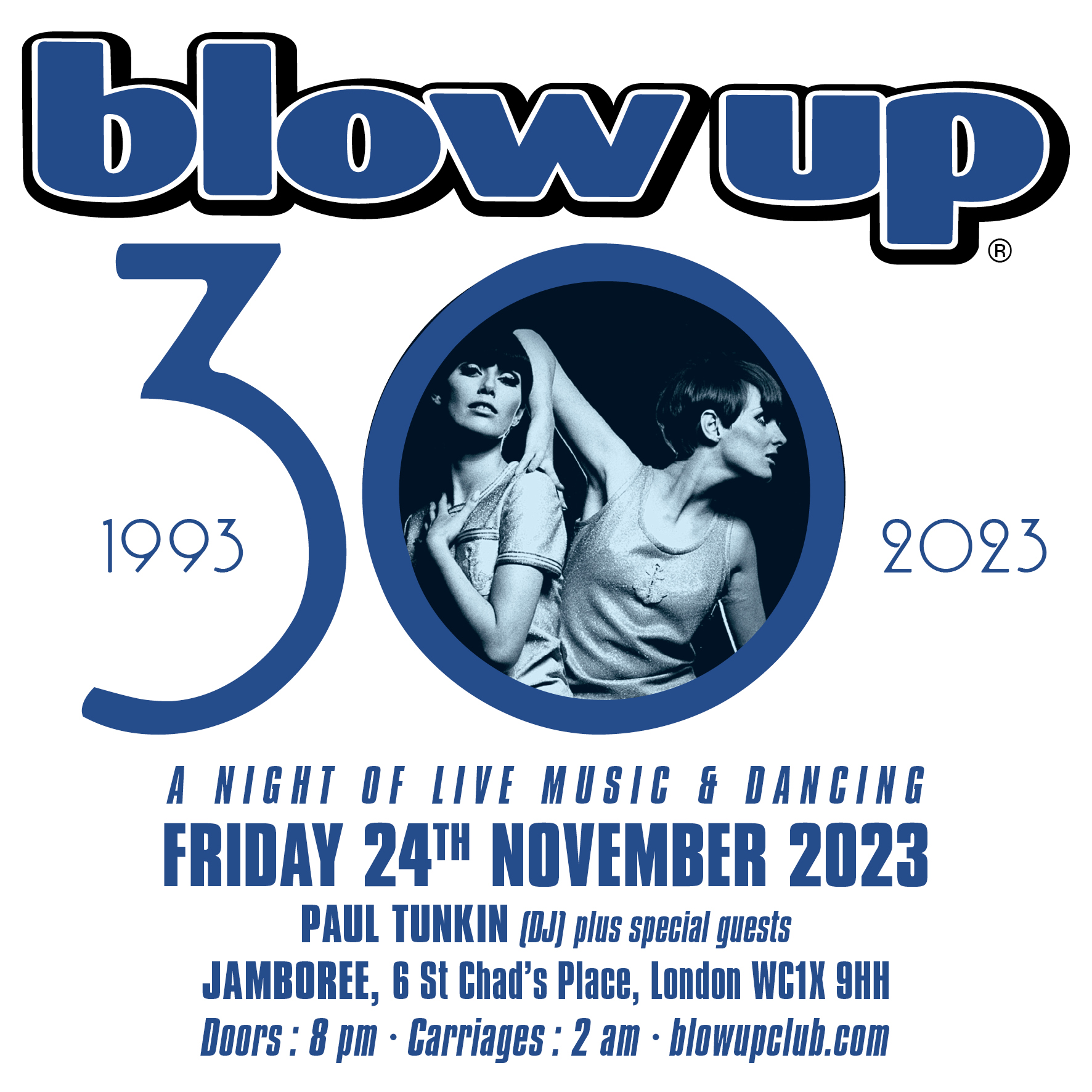 Blow Up 30th Anniversary – Friday 24th November 2023 London – General admission ticket (first release) now on sale – Early bird tickets are SOLD OUT.
After the starting pistol was sounded on Wednesday to the news that Blow Up will be celebrating 30 years at Jamboree Kings Cross London Friday 24th November 2023. The first and second release of Early Bird tickets sold out in a day. We have brought forward the first release at the general ticket price on sale now.
Thank you to everyone for the great response so far!
Ticket link: https://www.wegottickets.com/event/591518#tickets