The Bongolian 'Moog Maximus' Album Launch at Blow Up this August
Published on 22nd June 2016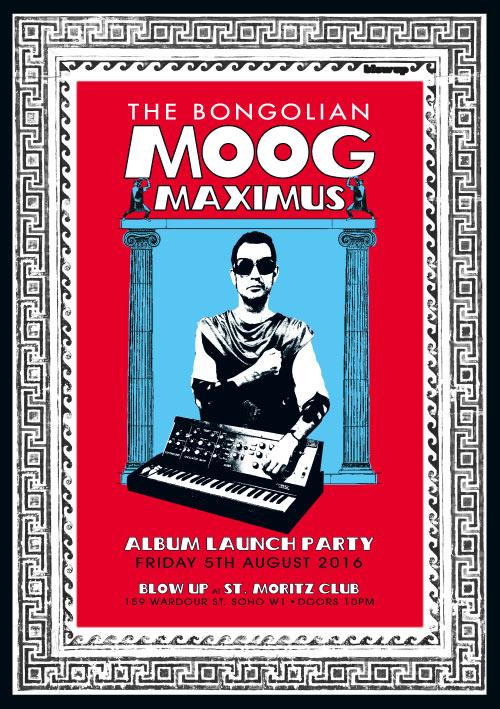 Blow Up continues its Friday residency in Soho at the legendary St Moritz Club with the official launch show for The Bongolian's new album 'Moog Maximus'.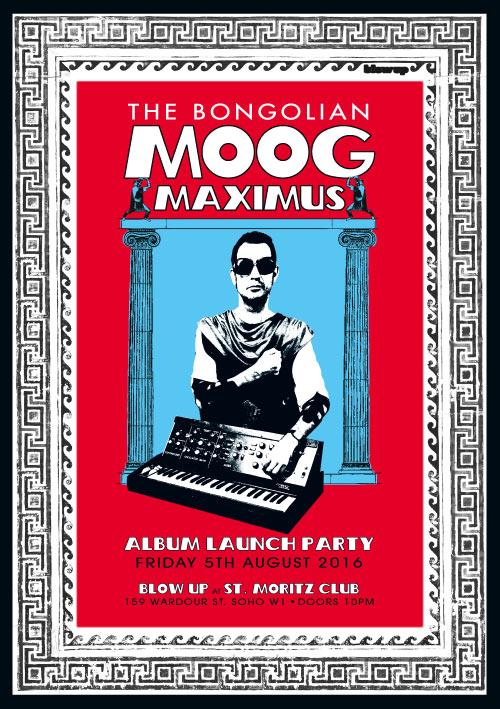 The basement club is one of the last 'original' venues in the West End, virtually unchanged since the 60s, and Blow Up kicked off it's new Friday night residency here last year.
Expect to hear classic tracks from both Blow Up's past and present: from Brit Pop era favourites (the scene which the club helped kick-start way back in 1993 in Camden Town) to the current new Pop & indie stylists putting the art back into pop colliding with 60's Soul, Beat, Garage, Funk, Ska, Swinging Soundtracks, Hammond Heavy Jazz, Easy Listening & Ye-Ye! Brit Pop, Glam & Post Punk / New Wave will all be present and correct.
THE BONGOLIAN (MOOG MAXIMUS LAUNCH)
MOOG MAXIMUS sees the welcome return of The Bongolian, AKA multi-instrumentalist and Big Boss Man front man Nasser Bouzida. His fifth album under the Bongolian moniker continues the musical journey where his last album 'Bongos For Beatniks' left off, taking us through the fractures of time like fellow traveller H. G. Wells. Nasser has now landed in ancient Rome, or is it on a set from Westworld? All we know our hero is armed with a bank of vintage synthesisers with a legion of heavy grooves in this a wildly eclectic fusion of Funk, Soul, B-Boy Breaks, Jazz and Sci-Fi Boogaloo:
Beautiful new breaks

NEMONE BBC 6 MUSIC 'RECOMMENDS DAY'
You're in for a treat

CERYS MATTHEWS, BBC 6 MUSIC
Back in 2001, Nasser Bouzida disappeared into his studio and created a solo set of recordings which resulted in the birth of his alter ego The Bongolian. Drawing on influences of Funk, Latin, Soul and Jazz Nasser produced an inspired selection of recordings blending elements of grinding percussion and heavy Bongo rhythms. The eponymous debut 'The Bongolian' was released early in 2002 to much critical acclaim, and followed up by the albums 'Blueprint', 'Outer Bongolia' and 'Bongos For Beatniks'. The albums have become record box essentials for DJs, finding a wide appeal from Dance and Hip-Hop to Rare Groove and Funk 45s fans.